in the Stelvio National Park
Winter hiking
Scroll
All non-skiers, romantics and nature lovers will also get their full enjoyment in Sulden.
Whether you decide on a comfortable winter hike on the panoramic circular trail in the valley brine, or on a snowshoe hike to the Kälberalm or to the Kanzellift, the impressive backdrop of 14 three-thousand-metre peaks and the untouched nature of Sulden will enchant you.
Snowshoeing is similar to Nordic walking in that it improves your physical condition. However, snowshoeing is also a hot tip for all friends of romance: Away from the slopes, you wade with your partner through the magical glittering snow and you feel united with nature.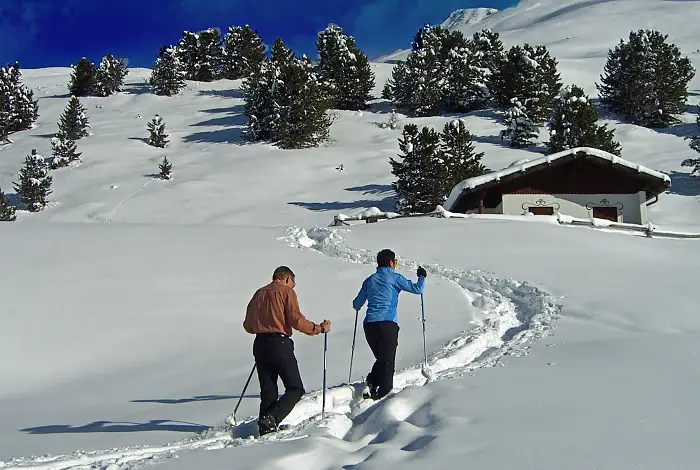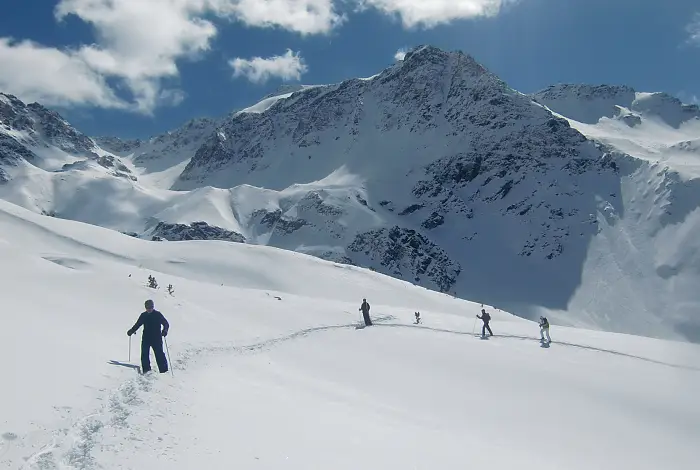 2 times a week we offer you common snowshoe hikes as part of our activity programme.
We are happy to provide you with snowshoes, poles and gauntlets free of charge.
So, don't forget in your luggage: sturdy shoes and winter-proof clothing for a wonderful snowshoe hike through the winter landscape of Sulden.